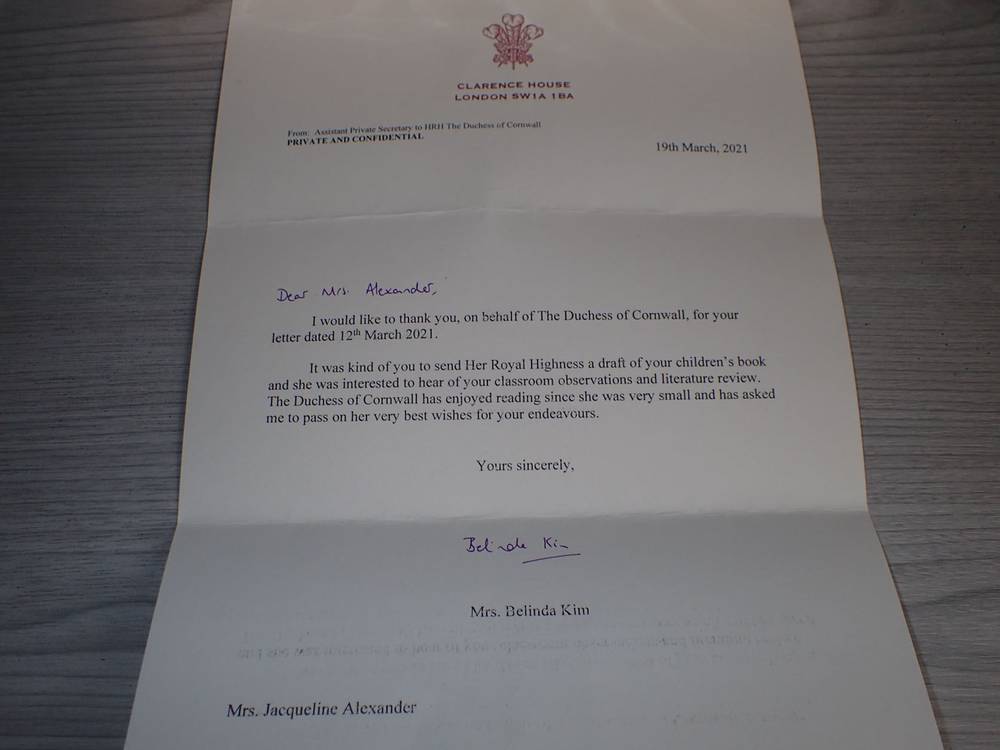 Letter of support via The Duchess of Cornwall's office
From Clarence House | March 19, 2021
Following the research and development of Wizzy's Words and before its publication, I shared some sample pages with the Duchess of Cornwall. The Duchess of Cornwall has a keen interest in children's literacy.
The Duchess of Cornwall kindly sent this letter acknowledging my work.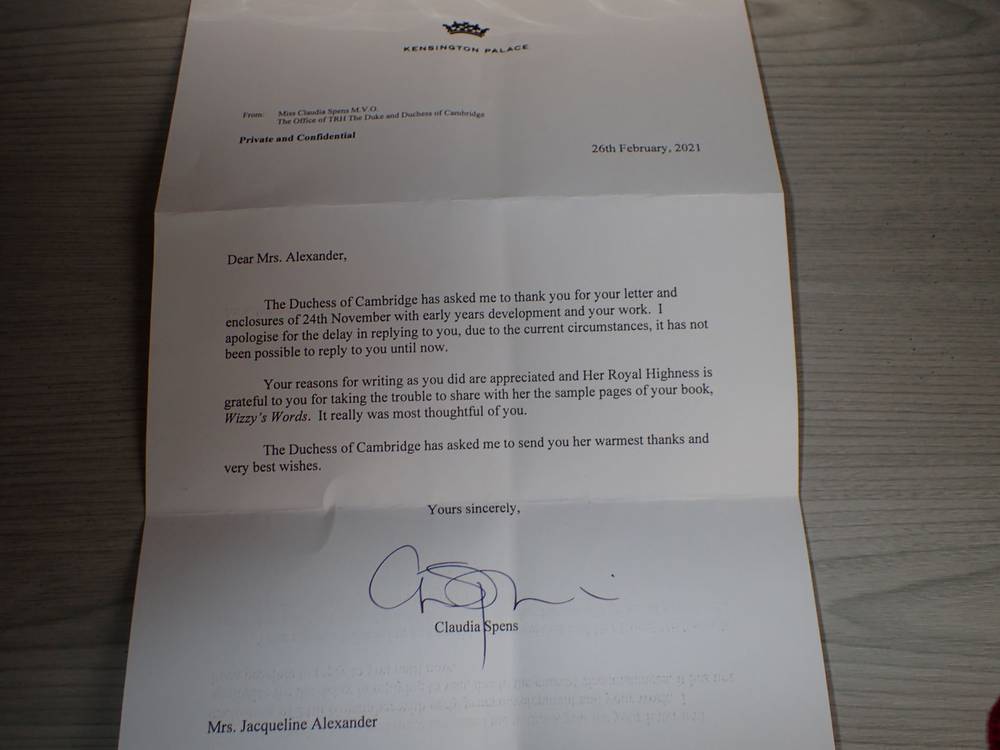 Letter of support via The Duchess of Cambridge's office
From Kensington Palace - The Office of TRH The Duke and Duchess of Cambridge | February 26, 2021
Whilst researching and developing Wizzy's Words, I shared my work with the Duchess of Cambridge. The Duchess of Cambridge is a keen advocate for work in the early years and is involved in initiatives to improve all children's early development.
I was delighted to receive this response from her office with respect to my work on Wizzy's Words.